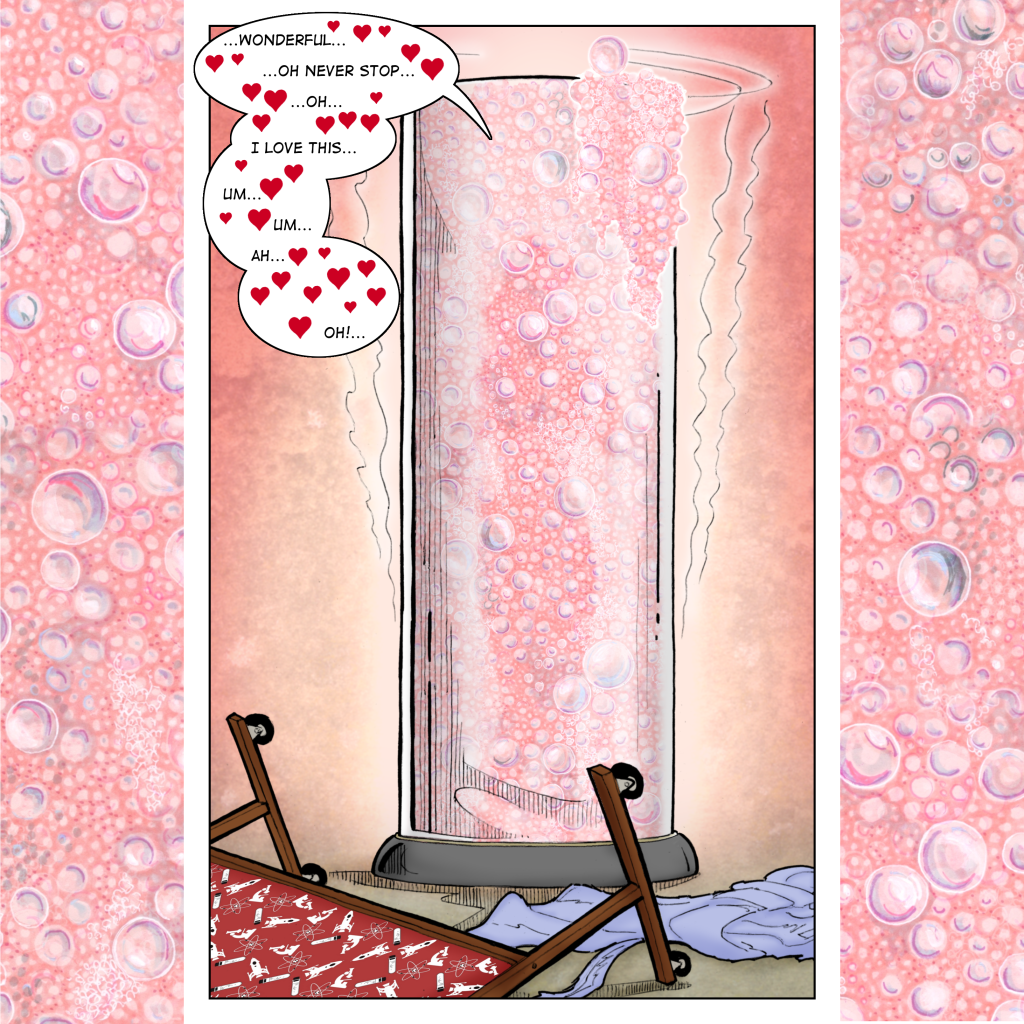 In keeping with a skinny interview schedule for the holidays we do another story episode this week. I read one of my own, "Bubbles," which I adapted from a comic I wrote some years back, a story inspired by the mad scientist movies of the 1950s. When pretty Becky Brindle volunteers for a science experiment with a new kind of soap, things go tragically wrong, albeit not without a happy ending of a sort. Also, this week we have our first mailbag item, in which listener and amateur vore artist Blackrain writes in to tell us that he, too, once bought role-playing game books just to read them.
Links:
"Bubbles" comic dedicated site: https://www.wrections.com/
"Bubbles in a slider at Erotic Mad Science: https://eroticmadscience.com/2019/01/09/bubbles-in-a-slider/
Blackrain's site at Eka's Portal: https://aryion.com/g4/user/blackrain
You can listen to this episode on your podcast app of choice, get it via direct download, visit its libsyn page, or listen on this post by the nifty embedded player below.
Kindly note that next week I'll be on hiatus: there has been a death in my family as well as two different medical emergencies elsewhere in my family, so it has been one hell of a week. I hope to be back the week after with a really neat — already scheduled — interview, so stay tuned.