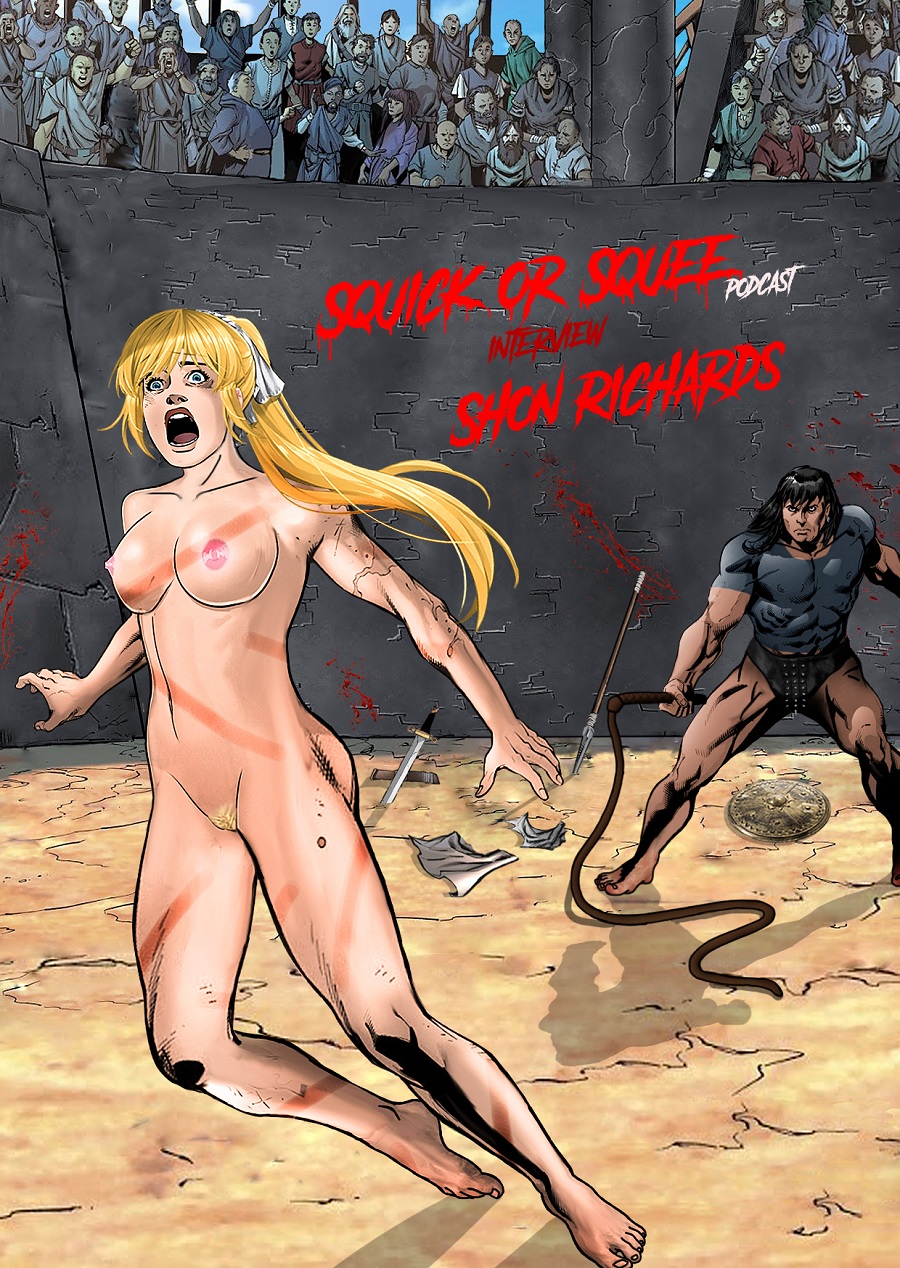 It is with great pleasure that I can announce that the first episode of The Squick or Squee Podcast is now available for public listening. I interview Shon Richards, a prolific and pioneering erotica writer who, among other things, has created a series of "choose your own adventure" adult stories with titles like Dominate Your Teacher, Abducted by Aliens, and Fight in the Sex Arena (the last of which is the subject of this episode's cover art by Rafael Suzarte.
Sound quality is a little echo-y. I'm working on it.
It may take a little time for this podcast to percolate through the world's system of podcast indicies, so it might not yet show up on your podcast app of choice. You can, however, direct download the episode from this link, or listen via the embedded caster below:
Shon has a writer's website and an Amazon author's page. I encourage you to visit and patronize both.